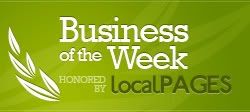 The LocalPAGES team is pleased to announce our Business of the Week winner, Brick Pavers in Miami! Located at 111 NE 1st St #300A Miami, FL 33132, this local biz offers some of the best residential and commercial paving services in the Miami area!
Whether you're making a few repairs to the paving that you already have, or are starting from scratch, Brick Pavers in Miami will have a solution for you. The business offers both residential and industrial brick paving services. The staff at Brick Pavers can handle any brick job you throw at them, whether it's a simple repair or a full installation.
So what's the secret behind Brick Pavers in Miami's excellent quality and track record? Simple. The business only employs the top certified pavers in the industry. Every single member of the staff is updated and knowledgeable with the newest and most innovative brick paving materials, methods, and strategies. The pavers in this biz are also highly experienced in brick paving and laying strategies, as well as setup and repair of thin and block pavers. They also have experience in drive excavation as well.
More and more people are opting for Brick Paving instead of just ordinary cement for a number of reasons. For one thing, bricks are more durable and can withstand whatever stress that the elements can throw at them.
Brick paving is also a whole lot more customizable, compared to ordinary concrete which provides limited options. With bricks, you can mix and match different shapes, colors, and styles to meet your taste and preferences.
A good brick paving job can also increase the overall value of a property thanks to the durability and aesthetic value that it brings to the table.
Now that  you know the advantages of brick paving, it's time to get see what it can do for your property.
Below is a list of systems that Brick Pavers in Miami can handle:
Deck Brick
Attractive Block
Driveways
Interlocking Brick paving
Patios
Pool
Decks
Porch Block
Keeping Wall surfaces
Sidewalks
Walkways
Do note that they can handle much more than what's mentioned above, so if you can't see the system that you need on that list, call them anyway and they can help you right out!
Yes, when it comes to finding Brick Pavers in Miami, FL, look no further than this small biz. Visit their site or give them a call today at 786-329-4630.